CALENDAR
Solomons Biathalon
Tenth Annual Solomons Island Biathalon, UMCES Chesapeake Biological Laboratory, September 28, Solomons, Maryland. The Biathalon is an event for competitive racers, recreational athletes, families, and those who love the outdoors. Proceeds from the Biathlon provide scholarship funds for graduate students who work on Chesapeake Bay-related environmental problems. Participants bike from the Lab at Solomons to Calvert Cliffs State Park (6.7 mi.), walk or run through forests and alongside marshes to the Chesapeake Bay and back (~4 mi.), and bike back to Solomons (6.7 mi.). For more information, call 410.326.7214.
Estuarine Conference
Atlantic Estuarine Research Society Fall 2002 Meeting, October 10-12, St. Mary's City, Maryland. A half day-workshop focusing on submerged aquatic vegetation (SAV)_restoration will precede evening registration check-in on the 10th. It is limited to 10 participants - those interested should check the AERS web site, www.vims.edu/AERS. The conference will include a welcome social, scientific papers and posters, and a banquet cruise on the St. Mary's River on the final day of the meeting. Registration is $70 for members and $50 for students. For more information, visit the web site or contact Dr. Bob Paul at rwpaul@smcm.edu.
Environmental Journalism
Twelfth Annual Conference of the Society of Environmental Journalists, October 9-13, Baltimore, Maryland. Among the topics for discussion will be Chesapeake Bay restoration and research, Maryland's smart growth efforts and environmental justice and health. For conference details, visit the web at www.sej.org/confer/index1.htm.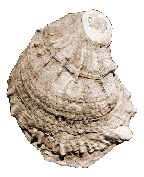 Shellfish Conference
Sixth International Conference on Shellfish Restoration (ICSR '02), November 20-24, Charleston, South Carolina. As part of a global commitment to reviving degraded ecosystems, the conference will provide an opportunity for local, state and federal government officials, resource managers, users and residents to discuss approaches to restoring coastal shellfish ecosystems through remediation and pollution abatement, habitat restoration and stock enhancement.
The conference will feature invited keynote presenters, panel sessions and contributed posters along with case studies of successful projects with opportunities for roundtable discussions.
For more more information, visit the web at www.scseagrant.org/icsr.htm or contact Elaine Knight at 843.727.6406 or Elaine.Knight@scseagrant.org.